Validating Qualifications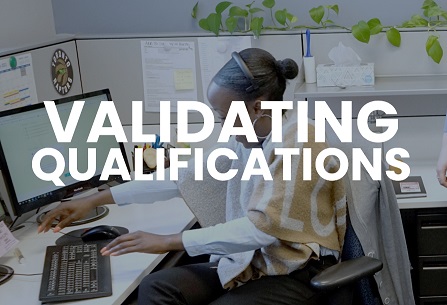 DATE OF ACTIVITY: 2020
LINE OF BUSINESS: Screening
CLIENT INDUSTRY: IT Consulting
CLIENT SINCE: 2019
CHALLENGE:
During the screening process, the Profile Screening Specialist discovered that a candidate the client was considering had been accused of fraud at a previous job, and had resigned as a result. The previous employer maintained that the candidate had falsified their certifications. We brought this information to the client's attention.
OUR STRATEGY:
We advised the client on additional steps they could take in order to validate or disprove the allegations made by the previous employer, including checking all IT-related certifications on their resume.
OUR SOLUTION:
Many of the candidate's stated certifications were Windows software-related, and are difficult to validate as there is no physical school/entity that can be contacted as the ultimate authority. However, we used our internal IT team and created a step-by-step guide to the information the candidate would need to provide to us to prove that their certifications were in fact legitimate.
RESULTS:
Upon being asked for verification, the candidate became difficult and defensive
Despite repeated attempts, the candidate would not provide the verification information we requested
We provided this information to the client, who retracted their offer letter and were able to move on to a candidate who had legitimate certifications