PEOPLE ARE YOUR BIGGEST INVESTMENT
We'll help ensure you get the best
A single bad hire can have a huge impact on your organization: Productivity declines, morale is lowered – and, in the worst cases, theft and fraud become a problem.
Our pre-employment background screening services can give you the information you need to make informed hiring decisions.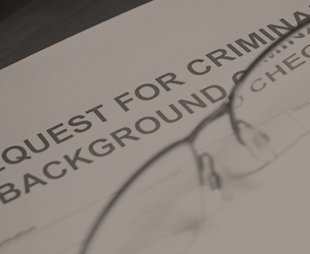 Know more, faster
We can provide a comprehensive background report in as little as two hours. Our web-based portal means that clients can submit requests online and see results before they've come back from their lunch break.
Access our online screening portal for immediate action
We're real people, not a call centre
Most of our screening team members have been with Profile for 10 years or more.
So when you submit a screening request, it's not getting lost inside a huge bureaucracy – you'll probably speak to the same person you spoke to the last time.
What's more, we get to know your business: Your hot-button issues, your unique requirements, and how to make the process seamless.
What's more, our focus on 'real people' means our employment and personal reference checking tends to be higher-quality and more detailed than you'll find elsewhere.
CUSTOMIZED SCREENING PACKAGES
We can provide a full range of screening services, from a basic criminal history verification to a comprehensive background report. Services include:
Credit Bureau Report (Consumer and Commercial, Canada and US)
Criminal records check (global)
SIN verification
Driver's abstracts (Canada and US)
Employment and personal references (global)
Education and credential verification (global)
Verification of professional associations (global)
Speaker, presenter and author verifications (global)
Bankruptcy searches
Liens/civil litigation searches
Exit interviews
Terrorist watch list searches
Social media reports (global)