Responsive customer service for security systems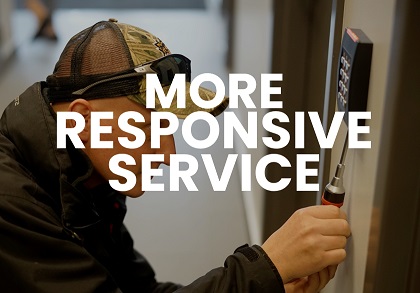 DATE OF ACTIVITY: 2021
LINE OF BUSINESS: Systems
CLIENT INDUSTRY: Food services
CLIENT SINCE: 2019
CHALLENGE:
This organization had an extensive security system designed and installed by another security company, but when problems arose after the initial installation, struggled to get the responsive service they'd been hoping for. They called us in hopes that we could help them troubleshoot and maintain their system.
OUR STRATEGY:
We know that security systems only provide peace of mind when they're working the way they were designed. When organizations call us for help, we respond as quickly as possible.
OUR SOLUTION:
We put experienced technicians on-site in their locations within 24 hours of their first call to us and were able to get their system working as designed within hours.
RESULTS:
The client's system is now working as designed, and technical problems have been virtually eliminated
Response time for any operational issues is less than 24 hours
We're honoring the original supplier's warranty period
We now service the organization's facilities across the country