Employment screening trends in Canada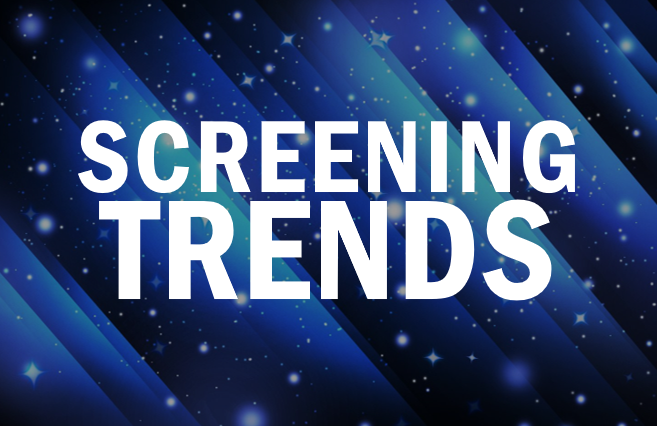 The biggest changes in screening in 2019
It's the end of the year, which means everyone's thinking about what they learned in the year that's passed - and what it means for the year to come.
Our Screening division conducts thousands of reference, employment, background and criminal checks every year. And thanks to our wide variety of clients, from local SMBs to big multinationals, we have first-hand knowledge of the trends in screening in Canada, on a month-by-month (and sometimes day-to-day) basis.So what are the biggest trends and changes we've seen this year?
1. More organizations are requiring more checks on more employees, across the board.
When we started Profile Screening, 20 years ago, organizations reserved background and screening checks for specific roles, like high-level execs or sensitive healthcare professionals. Even 5 years ago, while reference checks for potential new hires were relatively commonplace, full background checks were more rare.
Today, we're seeing more and more organizations, from small businesses to large ones, requiring all new employees to pass a full slate of checks, from reference, employment and education, to criminal and credit checks. This seems to be driven by a combination of technology making checks more cost effective and a need for better risk management
2. Everyone wants information faster.
Even as the background checks become more thorough, there is an expectation that the turnaround time should be quicker: Potential employers typically want the information within 24 hours or less. Partly this is because the internet has made us all accustomed to being able to access information quickly.
Possibly more significant is that an increasingly tight talent market means that employers need to be able to assess candidates quickly so they can making hiring decisions faster. We expect to see this trend continue into 2020.
3. Increase in annual screenings.
For the past couple of years, we've seen a sharp increase in the number of organizations requiring employees to successfully pass annual criminal and credit checks, and not just when they're employed in particularly sensitive roles. Most report that this has to do with increased emphasis on risk management and data security.
4. Increase in screening of contractors.
The proportion of contract workers in all kinds of organizations and fields has increased significantly in the past 10 years, but it's only been in the past year or two that we're seeing employers require full background checks for contract workers. Contract workers in the gig economy are increasingly being required to pass annual criminal records checks, while contract workers in office environments tend to be required to pass credit checks.
This increase seems to be rooted in some high-profile legal cases: Where Airbnb or Uber drivers have been accused of assault/theft or when contract workers have been accused of fraud or workplace harassment.
5. Increased outsourcing of references.
As recently as 5-10 years ago, employment references were typically conducted by employers: The potential new hire provided two or three references to the interviewer, who then called those people directly and asked them what they thought of the candidate.
Today, however, we're seeing more and more of these references being outsourced to third parties like screening companies.
There seem to be several reasons for this: (1) It means that the potential new hire gives signed consent, which protects the employer in the event of a dispute; (2) It ensures that the reference questions asked are more standardized; and (3) It means employers 'waste' less time trying to track down the people provided as references.
What can you expect from screening in 2020?
The trends we see on the horizon:
More organizations will continue to increase their use of background screening and criminal checks as a matter of course, across the board
A continued increase in the requirement for annual screenings for a wider variety of workers
A focus on privacy and regulatory compliance as legal cases get more publicity
More awareness of screenings and background checks as a core part of an overall risk management strategy
Check back with us in December 2020 to find out!/p