Recruitment trends 2019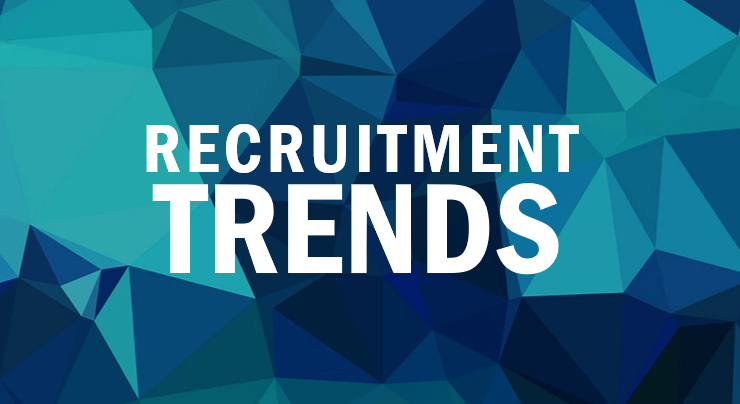 It's a tough talent market.
With unemployment numbers hovering around 5%, the talent market in Canada continues to be tight. Even tighter in some industries, locations and roles. So recruiters are looking for new and better ways to find the people they need. And it's a new year, which always means predictions and plans for the coming months.
If you've been watching the recruiting feeds, you know that AI and 'bots' continue to be hot topics and make all the top 10 lists for trends recruiting and sourcing professionals should be watching in 2019. And it's true that recruiting - often the home of so many entrepreneurial and competitive thinkers - as an industry has long been an early adopter of new technology. So when we saw the infographic below from Shine , it wasn't surprising to see that recruitment technology and 'robots' would make the list.
But sourcing is more than algorithms.
While technology can help sourcers and recruiters screen more potential candidates faster, the truth is that in many cases they're just reinforcing existing limitations: Algorithms have to be written by people, who are informed by past sourcing and recruiting success. So while you may end up being able to screen more people who are just like the people you've screened before, that may simply not be enough. If you want to win the war for top talent in the really tight roles, you have to approach the problem a little differently.
That's why we think that some of the other items on this list might be more important than technology to keep in mind this year. These two stood out to us:
Unconscious bias: As more and more senior recruiting and talent management professionals have been saying for a couple of years now, unconscious bias in the sourcing, recruiting and hiring process can be a huge barrier to getting top talent. Even the most diversity-minded organization may be overlooking great people. When professional symphony orchestras began conducting blind recruiting processes a few years ago, they saw the proportion of women in the orchestras rise from 5% to 30%. Almost no one involved in the hiring process initially thought they'd been biased against women; the results of the blind auditions demonstrated that in fact bias was creeping in from the outset.
If your organization is generating plenty of applications for jobs, but there's a perception that the quality of those applicants isn't up to par, maybe it's time to introduce a leveling factor like removing names, gender, or country from which qualifications were obtained (because this can be a signal of a recent immigrant) from the screening process. You may discover that in fact you're getting more high-quality applicants than you realized.
The shift in workforce trends: In the olden days, recruiters faced with a resume that didn't demonstrate a 'traditional' career path (education, steady full-time work at a couple of companies, no gaps in employment history, etc.) would make some quick assumptions and move that candidate to the 'reject' pile. It was assumed that anyone who had gaps in their employment history, or a period of contract engagements, or a couple of years running their own small business just wasn't a good 'fit' for an organization - maybe they were flighty, maybe the job-jumping meant no employer wanted to keep them in the long term, etc.
Today, however, the rise of a trendy entrepreneurial class, coupled with millennials' commitment to building life experience, means that a peripatetic resume could in fact indicate a driven, energetic candidate who's prepared to work hard and make a contribution, but doesn't expect an organization to look after them for 30+ years. Or maybe the candidate is committed to doing community-related work, and would be happy to dedicate 40+ hours a week to the job you have on offer, as long as it gives them some flexibility to do volunteer work one day a week.
If you're dismissing non-traditional resumes as unsuitable, you're missing out on a talent pool that could in fact deliver a great ROI.
Have a look at Shine's recruitment trends for 2019. Which ones will you be focused on?