Security for your SMB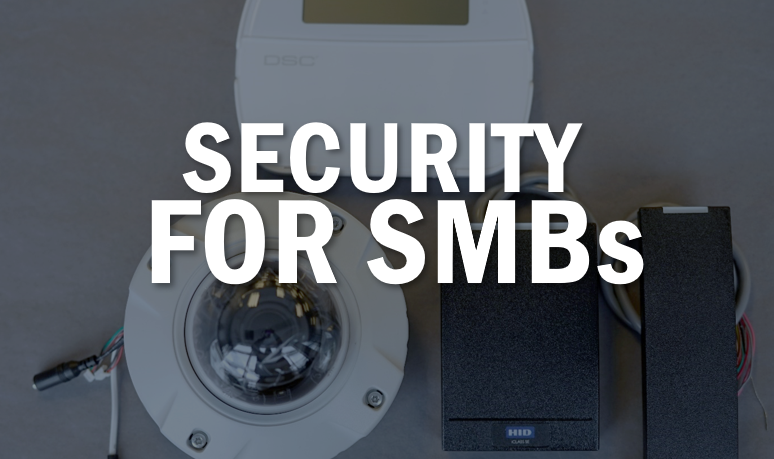 So things are going well for your small business: You've landed some new clients, you've made some new hires, and you're moving to a bigger office which will accommodate your 50-person staff. 
Now that you've got more employees, you can't get to know them all the way you used to, and you're handing off the onboarding and training of the new hires to your management team. And that's the way it should be. But more employees can mean more security risks. It's time to start thinking about investing in some security measures to ensure your upward trajectory continues unabated.
Security doesn't have to be overwhelming
When we think about workplace security, many of us conjure up images from an episode of Spooks : Retinal scans, metal detectors, microchipped everything. But for most small and mid-sized businesses, the most effective security measures aren't the super-high-tech ones. They're the tried-and-true basics (with a few high-tech tweaks), implemented according to a plan and ensuring that all the bases are covered.
These 14 tips make sense
That's why we liked this infographic. These 14 tips together make up a solid security foundation for your workplace: Ensuring that interior and exterior areas are covered; ensuring that ingress and egress are addressed; and putting a few simple systems in place to reduce the chances of employee violence or theft.
Take a look - and if you'd like to talk further, or some professional advice on getting started with your security program, let us know . We'd be happy to speak with you.