The new basics of background checks in Canada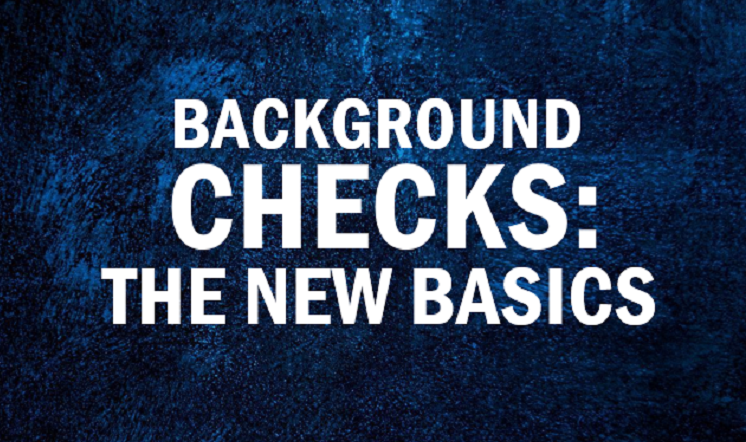 When employers tell job-seekers that they'll be requiring a 'background check', one may believe that this is just to make sure they do not have a criminal record. However, 'background check' can have multiple meanings and include a myriad of various searches.
What is a 'background check'?
A 'background check' refers to any services conducted related to screening or pre-employment background screening.  These searches may include education verification, credentials verification (did you graduate, were you truthful where you attended, etc, employment history (have you in fact worked where you said you did, when you did), references including employment (former Managers/Supervisors) and personal. Searches may also include SIN verification, credit checks, driver abstracts, terrorist watch lists, etc.
The main component of a 'background check' usually includes a criminal check. In Canada a search of the national RCMP criminal database, with the assistance of our co-operating police departments, is conducted to determine the existence of any potential criminal conviction on file.  Specific details of criminal convictions can only be verified based on an additional self-declaration form completed by the Applicant, or by fingerprint verification submitted directly to the RCMP.
What is a 'Vulnerable Sector Search'?
Individuals working with, or have access to, children or vulnerable adults are often requested to have a VSS (Vulnerable Sector Search). This would be in additional to a Canadian Criminal Record Check and searches for any pardoned sexual offences, on that particular applicant. This must be conducted with a local police department, in the city in which the Applicant resides and is no longer available through your third party vendor. Applicants must be at least 18 years of age at the time of signing the required waiver form(s). Once the applicant obtains a copy, they may provide it directly to their employer/potential employer.
Is consent required?
Yes! Any background check must have written and signed permission from the applicant, by way of consent form(s). RCMP has mandated waiver forms to complete a Canadian Criminal Record Check. A secondary waiver is required for any extra background services required by the employer or potential employer, credit, driver abstracts, employment verification, etc. An applicant must be informed up front on what kind of background searches are being conducted.
Does the applicant receive the results?
Typically most employers do not take the time to share the details of a candidate's background check.  They use the information to add to a personnel file and make an informed hiring decision. Profile does not release results to any party, other than the client company who requested it.
Criminal checks: Most employers won't take the time to let you know you 'passed' a criminal check, since an applicant would already know if they have a record or not.  If there are any 'red flags' the potential employer may re-approach the applicant and enquire, with the hopes of determining what, if any, convictions there are on record, through the use of a self-declaration form
In conclusion:
In Canada, any company conducting 'background checks' must have signed consent from the Applicant.
To perform name and date of birth-based criminal record checks of the RCMP's Canadian Police Information Centre (CPIC) system, companies like Profile must enter agreements with municipal police services, which involves being vetted, licensed, and audited.