The state of recruiting right now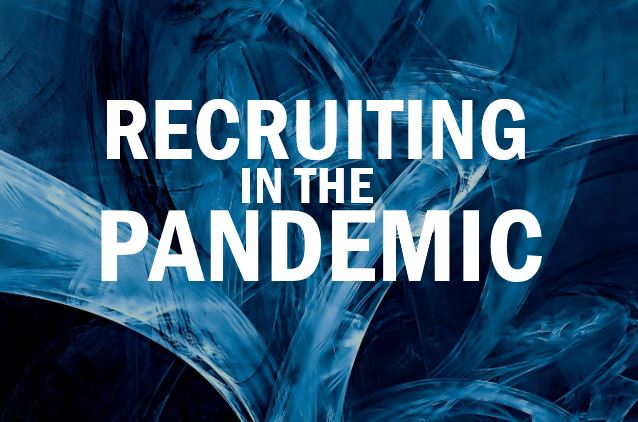 Recruiters say the Canadian talent market is recovering
If you spend too much time consuming US-based news, you've likely heard about how they've lost 20 million jobs and that more and more 'furloughs' are turning into permanent layoffs. While healthcare and IT recruiting continues to be strong, many industries just aren't hiring right now.
But in Canada, the picture looks a little different: We responded to the COVID-19 crisis more quickly, more thoroughly, and ultimately more effectively than most parts of the US. So while the long-term impact of shutdowns on the Canadian economy remains to be seen, Canadian companies are ramping up their recruiting efforts. Just this week, LinkedIn posted  a list of companies that are hiring in Canada right now, and it paints a surprisingly robust picture:/p
What recruiters are saying
The May unemployment rate in Canada was pegged at 13.7%, which was a dramatic increase from the pre-pandemic 5%. But when we talked to recruiters, they indicated they anticipated this number to fall in June and continue to fall for the rest of the year.
"We're seeing a huge growth in high-volume sourcing, screening and recruiting for retail positions," one recruiter told us. "Stores like Walmart and fast-food chains which have been staying open throughout the lockdown continue to need more people. In some cases, like grocery stores, it's because they've seen a huge increase in business; in other cases it's because they need additional staff on the floor to help manage customer flow and lineups."
Another recruiter said that the way they're recruiting has changed: "We're busier now, but it's not because the volume of roles has increased. It's more that hiring managers and senior execs are more aware of choosing the right person. Before the pandemic, there was a shortage of talent so organizations were sometimes rushing mediocre candidates through the process. Now, they're taking the time to find the 'perfect' candidate.
In a pandemic, resiliency is key
All the recruiters we spoke to said that the past 3 months have made employers rethink the balance between hard and soft skills. "In February, hiring managers were much more concerned with ensuring that a given candidate ticked X, Y and Z boxes - like if the candidate only had 4 years' experience in something but the employer wanted 5 years, that candidate just ended up in the reject pile. Now that they've seen how different employees have reacted and adapted to the COVID-19 situation - both good and bad - they are more aware and appreciative of the fact that a tick-box detail is useless if the candidate crumbles under pressure or can't reliably work from home."
What to expect in the next 3-6 months
Most recruiters say that they expect hiring to continue with at least small increases for the remainder of 2020. "I'm not sure the industry will ever be quite the same," said one senior recruiter with more than 20 years experience. "But to be honest, I think some of the changes - more hiring manager involvement, more attention paid to adaptation and resiliency, and more thoughtful short-listing - were long overdue anyway, and I'm looking forward to seeing what happens in the next couple of years."