Threat assessments in the workplace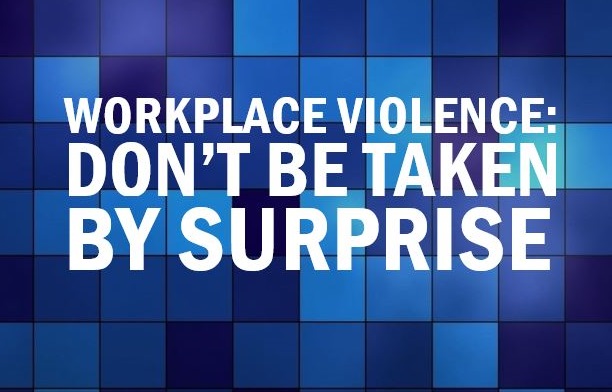 .
.
.
.
.
PART I: Don't let violence take your workplace by surprise
When we're engaged by a client to conduct an investigation or provide security after a major incidence of violence in the workplace, we often hear the same comment: "We were taken by surprise - we never imagined something like that could happen here."
The truth is that violence and harassment can happen in any workplace, regardless of location, industry, size or demographics. Companies that acknowledge this, and take appropriate steps to mitigate risk, are the ones most likely to minimize the harm done to employees, the business - and to the bottom line.
The first step is putting threat assessment processes in place. Establishing systematic guidelines for conducting threat assessments can ensure that the organization recognizes and addresses violence and harassment risks before they escalate into a major incident - and take everyone by surprise.
How do you go about putting threat assessment policies and procedures in place? It's a complicated subject, but these are our recommended first steps.
Ensure leadership is on board
Employees are often more fully aware of escalating situations than management, who may be at arm's length from the day-to-day operations of the business. This can mean that leadership is reluctant to make threat assessments a priority, which is essential to ensuring they happen appropriately. Before rolling out a threat assessment initiative across the organization, the leadership team must be fully engaged and invested in the process.
Assemble a threat assessment team - and make sure they have training
No one knows the workplace as well as the people who work in them every day. However, threat assessments are more complicated than "I think Bob in the warehouse is a dangerous guy."
The organization should create a threat assessment team comprised of employees from different departments and seniority levels, but they must be provided with appropriate training and guidelines for adequately assessing, documenting and addressing potential threats. The most effective teams also include experienced corporate investigations and security professionals who can provide guidance and advice.
Documented policies and procedures
In Ontario, companies with more than 5 employees are required to create and post a written policy on workplace violence, and this can be used to help establish basic guidelines, articulate a zero-tolerance policy, and communicate to workers that you're committed to providing a safer workplace.
However, to ensure that your threat assessment team can be both effective and legally compliant, you will need to have a set of documented policies and procedures to be followed. This documentation should include:
- The composition of the threat assessment team including the roles and responsibilities of each member

- Training required for TAT members

- How incidents or situations should be reported (from workers to the threat assessment team; between members of the TAT; and from the TAT to management, HR or the organization as a whole)

- Privacy guidelines

- How situations are to be investigated even before a major incident occurs

- How investigations are to be documented, who is permitted to review the documentation, and how long the documentation will be retained

- Specific actions to be taken as a result of investigation findings (meeting with HR, formal reprimand, escalation to law enforcement, etc.)
Communication plan
Successfully preventing or minimizing incidents of violence in the workplace only happens when all workers, from the most junior intern right up to the president and even board members, know that it exists, know that the organization is committed to making sure it works, and are comfortable communicating with the team.
Threat assessment risk management is a long-term commitment
The smartest organizations know that protecting against violence in the workplace is an ongoing initiative: It requires commitment, engagement and consistent engagement by management, the threat assessment team, and workers.