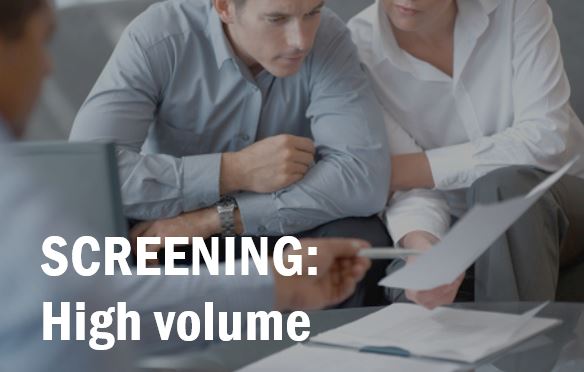 THE SITUATION:
A large national property management company needed a solution for their current pre-employment screening needs.
They'd been awarded a large contract with one of Canada's leading financial institutions, and the only stipulation was that they needed to conduct a criminal records check on all of their existing employees across Canada – over 6000 of them – within 6 weeks.
They were also required to conduct annual recertification checks and to create a searchable online database for all cleared employees.
OUR SOLUTION:
We created a customized online system which would both facilitate the 6000+ criminal records checks and provide a searchable database of cleared employees. We also designed and implemented a process which allowed our client to ensure they got all the screening data they needed – and that nothing fell through the cracks.
The online system was implemented within a week – still something of a record in the industry.
THE RESULTS:
All of the existing 6000 employees were processed and screened in time to meet the deadline. The online system both facilitated the initial screening and allowed the client to manage ongoing screening and recertification needs.