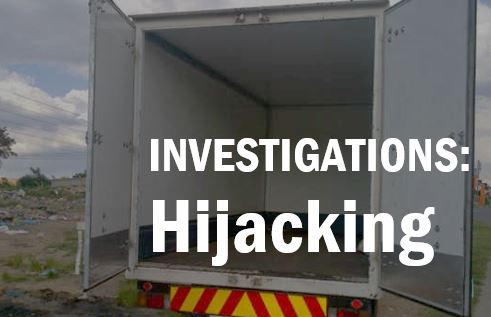 THE SITUATION:
A North American transportation and logistics company was experiencing losses of high-value products while their trucks were on the road. Losses included hijackings, armed robberies, and smash-and-grab thefts when their trucks were parked.
Losses were escalating, and far exceeded the industry average. This represented a serious threat to the safety of their employees, to their bottom line, and to their reputation with clients.
Incidents had been reported to law enforcement, who simply didn't have the national manpower to adequately investigate.
OUR SOLUTION:
We developed an investigation plan to review security procedures and provide security and robbery awareness training.
Our Investigation Action Plan charted all occurrences and was analyzed to identify high-risk routes, cargos and personnel involved.
GPS units were placed in high-value packages to trace their movements, and physical surveillance was initiated on particularly high-risk routes.
THE RESULTS:
Physical surveillance resulted in identification of suspects who were turned over to law enforcement. Arrests were made and the high-value product was recovered.
The investigation also uncovered a company employee who had been providing information on the high-value routes, enabling the thefts to occur. Charges were laid.
As a result of the investigation and subsequent security review, the company was able to make effective, cost-efficient security enhancements and no new occurrences of theft or hijackings have been reported.