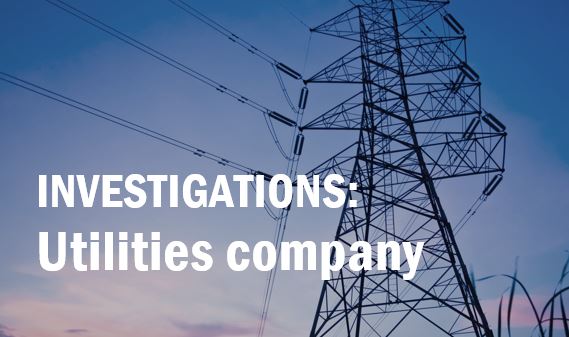 THE SITUATION:
A national utilities company suspected they were experiencing procurement and hiring irregularities: Complaints regarding tenders and the RFP process were received, indicating that only certain companies were being awarded projects. Additionally, there were rumors suggesting that family members of those companies were being hired as full-time employees despite not having the requisite skills and experience for the positions.
OUR SOLUTION:
We assembled a team of investigators with extensive workplace fraud experience to review the procurement process with a view to identifying irregularities. We also examined previously-awarded contracts to identify possible instances of hiring irregularities and complicit employees within the client's organization.
THE RESULTS:
After reviewing and mapping over 200 tenders – including more than 20,000 emails – the Profile investigators were able to highlight several instances of inappropriately-awarded contracts, systemic exclusions of qualified bidders, and repeated instances of hiring irregularities.
Employees and contractors involved in the fraud were terminated. Our analysis and recommendations resulted in a new procurement and hiring process, including controls to prevent similar activity in the future.